SOUTHERN DEVIL HARLEY-DAVIDSON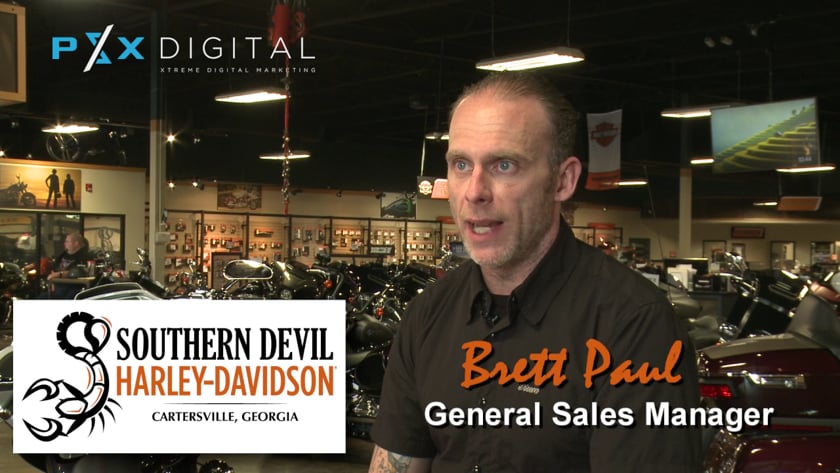 Increased Sales Over Their Previous Provider in Less Than Six Months
Southern Devil Harley-Davidson in Cartersville, GA is ranked among the top 20% of Harley dealerships in the United States. Driven to accelerate growth in the new year, they replaced their previous provider with PSXDigital's H-D DEALER DIGITAL CERTIFIED CRM within the CXMAi PLATFORM. This bold move has transformed its sales process and increased profits.
"The biggest benefit to PSXD is their integrated platform. The fact that all these things work together seamlessly was the biggest selling point."
GET THE FULL REPORT
Learn how Southern Devil Harley-Davidson is having their most profitable year!
+ CRM
+ INVENTORY MANAGEMENT
+ WEBSITES
+ MARKETING AUTOMATION
MORE CUSTOMER CONNECTIONS