Heather Lockwood
Marketing Manager at MOM's Manchester
Heather Lockwood, Marketing manager at MOM's Manchester explains how the PSX Digital Single Source platform is not only beneficial to the sales person, but to the marketing team as well! "The most compelling aspect of PSX is having our entire team a part of our business every day, with every interaction, with one platform."
Request A Demo - Header Mobile
Just tell us a bit about your dealership, and we'll tell you a lot more about us!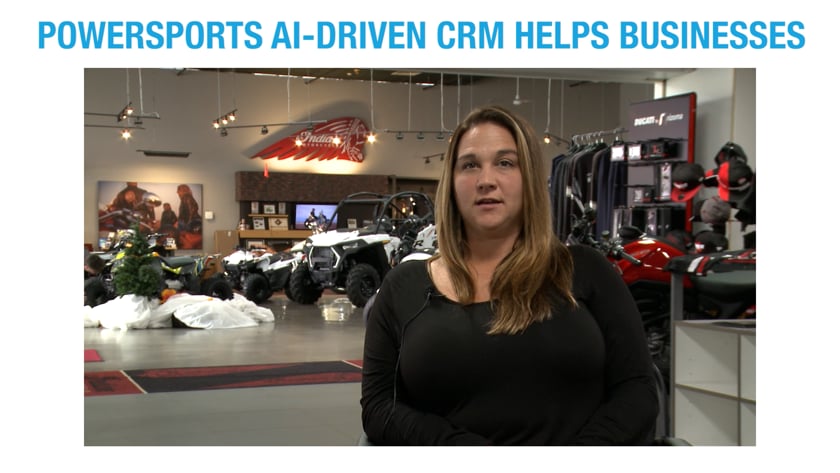 Mike Curreri
Sales Manager at MOM's Manchester
Mike Curreri, Sales Manager at MOM's Manchester explains how PSX Digitals groundbreaking CRM has helped his sales team connect with more customers at a faster rate, while also being able to build quality relationships with those customers! "So once I realized the over all design of the system and its capabilities, I saw that the system really does work for us. It's doing all the leg work."
Request A Demo - Header Mobile
Just tell us a bit about your dealership, and we'll tell you a lot more about us!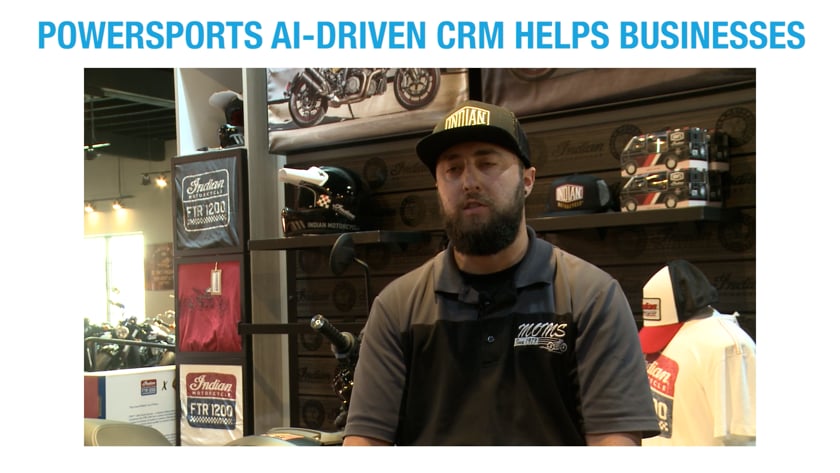 Town and Country Sports Center
Scott Hill
Sales Manager - Town & Country Sports Center
Sales Manager at Town & Country Sports Center explains how PSXDigital was able to help achieve their goals for customer management & tracking their customers. Scott says "Finding out what's going on with our customers, where the salespeople are actually falling short".
Some of the things we were looking to do were customer management, keeping track of our customers, find out really what's going on with our customers, where the salespeople are actually falling short of keeping people and then making sales.
Most of the sales were pretty upset about the nonstop of Alma calling and having to keep up with their phones ringing all the time and on top of the customers that are here and everything like that. So yeah, they weren't too thrilled at the very beginning.
Everybody started lightening up after about a month when they saw what it was really doing for them as far as keeping customers in front of them and not forgetting about deals. And next thing you know, they start pulling deals out of there that they had a customer that was looking for something and now that unit's come around and now they're all for it.
Salespeople are working a whole lot more. They now have things that keep them busy instead of just sitting around and lollygagging and talking with their buddies and being on the phone and on the internet and everything else. Now they got stuff to do, which is making more sales for them and they're making more money.
The impact it has given me is knowing "now I know I can..." You can go into the system and see if they followed up with people. Who's called what? Who's not stealing people's customers now? As far as inventory, I can go through my inventory a whole lot faster than normal.
You forget about a lot of people. People come in and then you tend to, not on purpose, but you forget about what went down with the deal, why they didn't buy, what was going on, or what had happened. Now we make them put the notes in there. I can go back there and say, "Hey, look, we didn't sell that guy because he was looking for a 570, he was looking for a blue unit, we just got that in,  let's not call this guy back because his credit was poor, or he can't buy anymore." There's nothing worse than a finance manager trying to make a deal with somebody that was burnt to the crisp and they can't buy.
A major benefit is an impact on the salesforce. You can go back there to people & see what they're looking for. Like right now, when it's slow and we're digging through the customers that have bought bikes in the previous years, but now all that information's right there in front of you. Instead of going through and just seeing the name and what they bought, now we know everything about it. And it's a whole lot easier to make a deal out of that.
I would say to dealers that the major thing is that it just runs everything from your internet, to your inventory, to the customers. It's just one... We had six systems doing the same job as PSX, and now one system is doing it. The information's all at one point and it's perfect. I mean, it's been very beneficial to us.
A dynamic feature we like is once they're with a customer, that customer is into the system. And we now see what happens with that customer, whether if the salesman drops it, I can go back there and say, "Okay, the customer was not worked". That's the biggest one for me is, is just seeing the leads dropped and stuff like that.
Before we had six different systems, all being done by one job right now, by one system now, and it's just made it a whole lot easier, from your paperwork to the inventory, to everything. It's just wrapped everything up into one job. And everything's right in front of you on one page, I'm not flipping through 14 different pages on my computer when I'm trying to work a deal.
Request A Demo - Header Mobile
Just tell us a bit about your dealership, and we'll tell you a lot more about us!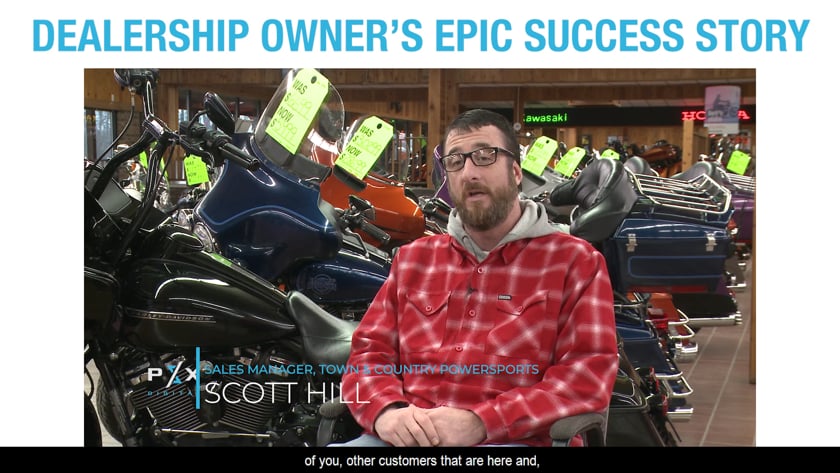 Andrew Trombly
Sales Manager - T & C Powersports
Sales Manager, Andrew Trombly, explains how PSXDigital was able to condense a lot of the services they had into one instead of multiple different platforms & different logins. "Capturing customer information on the floor, we had the buy-in".
After looking at PSX and what it had to offer, really we could condense a lot of services we had and we're paying for into one service. So PSX filled a lot of different needs as far as, call recording, a CRM tool, a website management tool, an SEO, SEM. Being the complete package was one of the biggest reasons that we looked into PSX based on the systems we had before.
Anytime you have a change in any process, you're going to have pushback, you're going to have a problem getting buy-in to the system. But honestly, PSX made it so smooth as far as what it's going to do to alleviate the kind of work the salesmen have to do to make sure we're doing follow-ups. To make sure you're capturing customer information on the floor, it wasn't a big hurdle to take to get the buy-in on PSX.
PSX took a lot of the guesswork out of it, it took a lot of having to remember that guy from three or four days ago that you had to call back today. From making sure that we utilized all our steps of follow-up. And to be the reminder that it really took any kind of guesswork out of it, any kind of remembering to make it easier for the salesman to make sure that we had a good follow-up, that we got those customers that we didn't get on the initial in-store or the initial lead.
The biggest change that PSX had to the management team here is the fact that it's mobile. The fact that we can see what the salesman is doing and not having to be present at the moment all the time. I can desk a deal in a meeting, I can desk a deal off-site, as far as the reports that are available through PSX. You can track pretty much any kind of number that you'd ever want to track as far as reporting goes on a sales process. So as far as the management team, it's never been easier for us to utilize and see exactly what's going on in-store all the time.
We can literally run almost completely paperless. So as far as the write-up we gave a customer last week, the other day, a trade appraisal, all of it's saved internally. So if we ever have to reference back to those things, it's never a fact of, let me try and hunt down his paperwork. Let me try and find this guy's information. Once it's put in the system, it's there for you at any time. PSX also helps you when a salesman's not here. If a manager has to step in and do a follow-up on a customer because a sales associate's not here to do so, it's a lot easier for us to track down any information we might need from PSX itself.
Having all our customers' information stored in the system years down the road is going to make it so much easier for us to follow-up with those customers. To do an email blast to those targeted groups of customers that we had in the past, in our average trade cycles about three years in Powersports. So being able to target those customers years down the road is why PSX is going to be a good tool for not just now but later on.
I'd say probably the biggest point about PSX is the fact that it's a CRM tool that's designed around Powersports and it's not a generic CRM. It's not an automobile derived CRM, it is tailored for our industry. So the fact that there is a CRM out there that is strictly for Powersports at the level that PSX is, is huge. The biggest selling point.
Any questions or concerns that we have with PSX generally get handled immediately. You can definitely tell that the staff at PSX cares about their dealer relationship and any issues that we run into. Even if there are changes we want to make with the system, PSX more often than not will work with us. It's never a long wait to get any kind of issues taken care of so.
The mobile feature that we have with PSX on a management level, being able to see where your staff's at, at all times, right from your handheld. The salesmen being able to use everything right from their handheld, it's huge. It's a game-changer. It lets a manager not be glued to a computer and to be able to step away and still be connected to what's going on.
Yeah. I think the biggest thing on the accountability side is the fact that PSX reminds you to make all those scheduled events, to get back to leads. There's never a time now where a lead doesn't get answered immediately, whether it's an autoresponder after hours or whether it's pinging right to a salesman's cellphone immediately after the lead comes in. There's never a downtime there in between us getting in contact with a customer and as well as making sure we're doing our schedule follow-up calls and greets.
Yeah. The fact that a salesman's not glued behind the computer to make sure that we're capturing all the customer information, we're doing the processes that we need to do is another huge advantage of PSX. The fact that we can be on the floor, once again, back to the mobile, they can do all their records right on their phone. Their follow-ups and everything can be done mobily.
Yeah, absolutely. The fact that every manager in the store is on the same page when it comes to customer information, once again, with it being recorded online. Anybody can step in and plug in and say, hey, this is the conversations that I've had to the customer, the emails that have been sent to the customer, the numbers that we've given a customer on a given deal, trade numbers. It's all available at any point in time in the process.
Request A Demo - Header Mobile
Just tell us a bit about your dealership, and we'll tell you a lot more about us!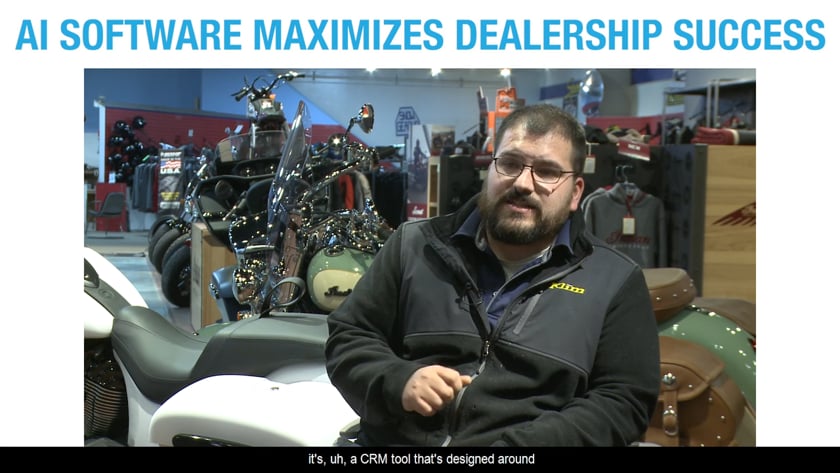 Tom Moody
Owner - Flip My Cycle
Tom Moody, the owner of Flip My Cycle, explains the decision for using PSXDigital to help with their follow-up. Looking for a system that really worked had its challenges, let alone manually adding follow-ups. "The impact is the organization it creates and all your calls are recorded so you can go back and hear the conversations if you need to correct any type of details." 
We had an opportunity area and our problem was the follow-up, and we really needed a system to make that work. It's pretty hard to try to do that manually. So we were then searching for a software system that would help us and we found PSX and they've been great. They've met all of our expectations to date, we've been with PSX now for eight months.
A lot of it is getting buy-in from the staff. Everybody's got to be bought in, and then they've got to be able to communicate what the opportunity areas are. Originally some of the staff wasn't communicating what their issues were and problems and they would just get a little frustrated. So let them know, let the management team know so we can talk with PSX, and really it all boiled down to just trying to learn something new. It takes time, you have to crawl, then you walk and it's just small steps, but it can happen for every store, it happened for us.
The impact is the organization, so it organizes. The other impact, your calls are recorded so you can go back and hear the conversations if you need to correct any type of details of what happened with the particular customer. So being organized, having the follow-up, the system has artificial intelligence, which helps the consultant actually do the follow-up for you. The other great part about the system is when a lead comes in, they automatically take all that information that the customer has entered into the computer and transfer it over to the PSX system. So there's a lot less time spent with data entry and just getting the information there. It's already done, so it's just transferred over.
We definitely have solved the problem of our follow-up, which we did not have a follow-up system. So it's helped out tremendously. It helps organizers, there are so many things to the system. So it helps out with inventory control, helps out with follow-up. Helps with reporting and data. It's where you can identify areas that you have to work on and identifies areas that you're good at. The system will even track how long your customer has been on your website. So there's a lot of detail to the system. That's really nice.
PSXDigital makes the job easier for the salesperson, especially if they're commission-based and they want to make more money, this just helps them make more money. Helps the owner and improve their results too. So it's an overall help for the whole store.
We had a lot of repeat customers without having used a follow-up system all these years. So I think it's just going to be that much better because we'll be able to communicate with them through a text, through a phone call, an email, the system can do any of the above. And it's set up to do that continually follow up for the stores.
The staff at PSX, just won't give you this follow-up system and say, "Go use it." They're constantly following up. They have meetings with the management teams on when you first start it will be on a weekly basis, and then it'll continue on through there and they're continually monitoring and help train so that there's a lot of ongoing training with this. You just can't roll it out and they won't leave you alone and let you hang in. They'll continually stick with you and get you and your staff up to speed with using it. So I would say the continually part of making sure it can ... Any system you can use, but unless you can execute and it works, there's no value to it. So if PSX didn't do all this follow-up with us, I don't know that we would be successful with it, you know? So it's ongoing training.
The support staff has been great. So they call you whether you have some sort of a wrinkle that you need fixed, or just continually monitoring the results of the sales team. They do it and they help you out and they identify areas where we can improve upon.
For me personally the biggest advantage I believe that PSX has is Ai, which is artificial intelligence, and it pretty much forces the follow-up to be done. It's very hard to trick a system that way, where I don't know that a lot of the software systems have this. So it's really nice. And it helps save time that the system actually will make the call for you, the email, the text message, whatever you need done. So artificial intelligence for me, me personally.
Request A Demo - Header Mobile
Just tell us a bit about your dealership, and we'll tell you a lot more about us!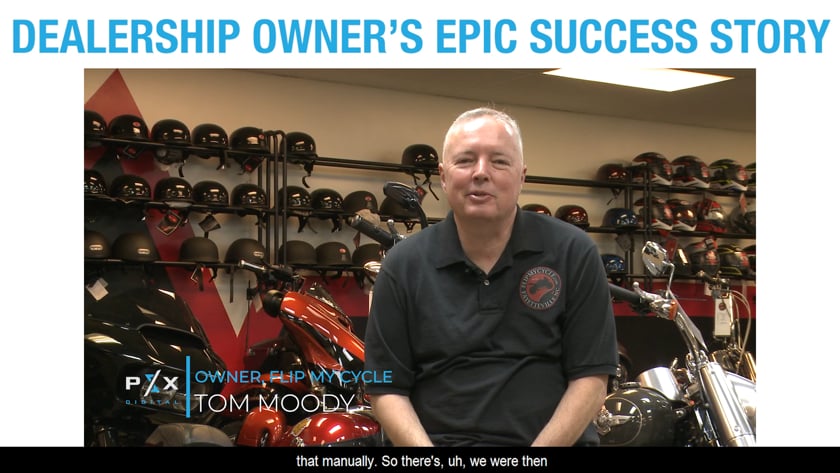 Carns Equipment & Powersports
Jeffery Carns
Owner - Carns Equipment & Carns Powersports
Owner of Carns Equipment & Powersports explains the search for a software that suited their needs & was cohesive to their industry. Recognizing a broken system & lengthy research, Jeffery Carns goes into full detail about what was the final drive to taking on PSXDigital. 
What we did was we had somewhat of a broken system. There's nothing really in this industry that is cohesive, that connects all of the dots. And we've known that for some time. So what we did was we spent about four months looking at all the various programs out there that would launch us into a driving position in the industry. And so when we looked at all of the manufacturers of websites, and PSX is not just a website, if you want to buy a website, go buy one for $99 someplace, and we threw all of those out. And that's when we jumped into looking at a complete system. And that's why we leaned into PSX and the integration that it provided us.
Change will never happen until the pain of staying the same exceeds the pain of change. And I don't know where I heard that, but it's very true when you think about it. And so this business is in a constant state of change, but you will always get pushback. Be prepared to lose some salespeople because what it does is it holds them accountable. And that happened to us. We absolutely lost some salespeople as soon as we knew, or they knew that we knew what they were doing, but that's a good thing. And if that's the case and they're not doing their job, why do you want them anyhow?
The system is completely different. Many stores and we talked to many different owners. You may have a BDC. You may have a manager that controls the leads. What PSX does is it actually works as your BDC in a very real sense. The difference is you can make a person mad at you and walk away. You cannot make the system mad at you. It will be relentless, and sometimes that's difficult to deal with, but you can't yell on the phone at the system. So what it will do is it will force you to maintain a line of communication with that customer. That's what it does. And there's no other system out there that'll do that.
The daily routine has changed, and we're still developing that. We don't have all of the answers for this yet. We know instantly that we needed to hire more people. And I think the best way, and we haven't completely developed this area, is that you pull people literally off of the floor and let them just follow up on a certain time. And then you rotate who's on the floor, who's doing follow-ups.
And the nice thing about the system, of course, that it records every call. It records all of the interactions. And that's really how we're developing the pay plan with this is for every interaction, there's a coin slot. And so whether the person is on the floor doing an interaction, or whether they're sitting at the desk doing an interaction, there's a coin slot. So every interaction has a dollar amount attached to it and every step level. And so, even if they're not the one finalizing the deal, they're getting paid along the way. And so then it takes that pushback of, "Well, hey, I should be on the floor. Now I'm sitting behind a desk." It changes that whole dynamic in a way that, listen, whether I'm sitting behind the desk or whether I'm on the floor, I'm still making money on this sale.
I've been looking at this program now for a year. So we're still unveiling every month a new layer to the program and the depth of it, and that's what's impressive. I really do think that this is the game-changer in the industry. There are still things that it needs, flat out. The program is still evolving, but I do believe that the integration that we have with our DMS, and this program will change the industry. And I don't think there's anything out there like it. Well, I know there's not because I've done that research. There is nothing else in the marketplace today like this program.
I wanted to roll it all out. But that's because I didn't know the depth of the program. And had I started that way and done the rollout. We would have been absolutely completely overwhelmed with the system and not been able to manage it or to handle it. What I will say is that it has many, many layers to the program that we're still doing right now. We're still developing out. They're still not completely out, the automated system, the interactions. Hey, there have been some things that we had to learn the hard way. Don't schedule a lead for 8:00 AM and get the customer out of bed at six o'clock in the morning. Guess what? He doesn't like that. That didn't turn out very well. That was my fault for not knowing the program well enough. It will do exactly what you tell it to do.
It doesn't wake up with a cold. It doesn't wake up with a headache. It doesn't call off work because it doesn't feel good. It will be consistent. And that's exactly what it's going to take in today's environment with the customers that we have to deal with, with the changing environment of this industry and how people buy. Sitting at home, sitting on their phone, clicking a button, delivered to the door. The business next year will not be the same as it was right now. My wife has a great saying. The only thing that's normal is a setting on the dryer. We don't even know what normal is. But this industry is changing, and I think this is the only product out there, and I looked at every single one. I looked at products that weren't even involved in our Powersports industry, clear to the other extreme. There is nothing out there that will do what this program will do.
Request A Demo - Header Mobile
Just tell us a bit about your dealership, and we'll tell you a lot more about us!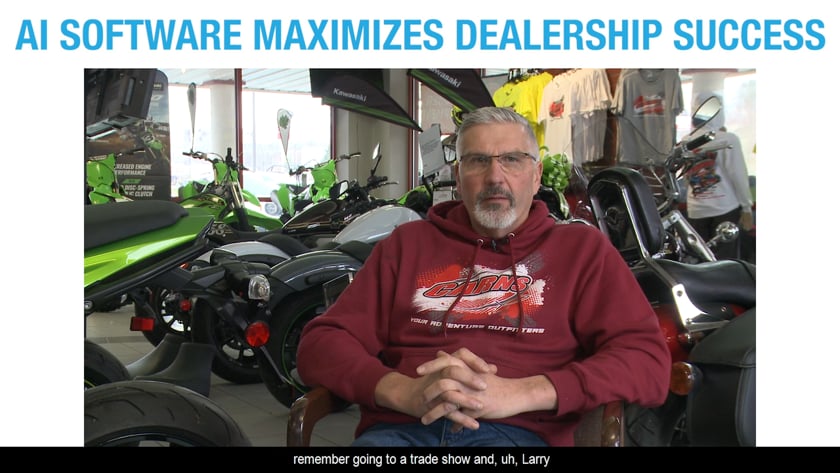 JAMES TORDIK
Sales Manager - Action Power Sports
James Tordik, the Sales Manager at Action Powersports in Waukesha, WI. 
"Using a CRM like PSX that synchronizes with ShiftDigital has allowed our sales team to connect with our customer in less than five minutes after the lead has been submitted on a third party site (Polaris). We are looking forward to new updates and technology PSX has in store for the rest of the year."
Request A Demo - Header Mobile
Just tell us a bit about your dealership, and we'll tell you a lot more about us!
Fay Myers Motorcycle World
Sales
Sales Professionals - Fay Myers Motorcycle World
Sales Professionals at Fay Myers Motorcycle World give their perspective on the follow-up solutions the PSXDigital application has made and what it took to make the system work for them.
Follow-up was one of the biggest things that our salespeople needed to work on. PSXDigital allows you to do your follow-up & actually forces it. We were looking for a CRM that helped & encourage follow-up above & beyond and not just relying on when the salesperson decided to do it. We wanted a software that help encourage the follow-up in an easier way. That was one of the driving factors.
PSXDigital made it simpler contacting customers. How easy it was for us to pull up our customer's information & either text or email. Living in a day and age where people are always using their cell phones, customers appreciate the new technology that's going into the system. Our customers really appreciate the information we can give them at that time. 
A lot of salespeople rely on a paper list that they are walking around with & that gets lost. Having all the information on your cell phone; they rarely get lost. Having this helps us figure out what we have, where we have it in real time while the customer is asking for it.
It's important to note that PSXDigital tracks everything! Everytime you make a phone call, send a text message, answer a call, logging a person and so much more. Have a CRM that works both marketing and sales, it's a positve for people who embrace technology.
PSXDigital, it's a phenomenal tool!
Request A Demo - Header Mobile
Just tell us a bit about your dealership, and we'll tell you a lot more about us!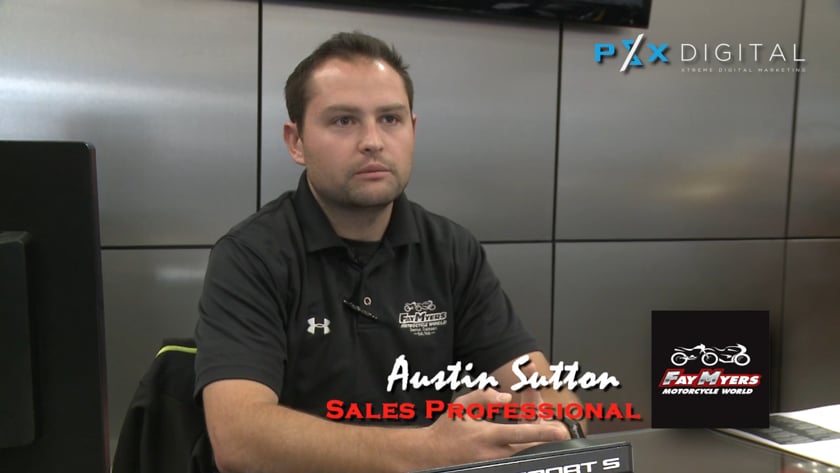 Ryan Gentry
Owner - Edge Performance Sports
Ryan Gentry, the Owner at Edge Performance Sports in Ontario, OR, explains the many featured offered within the app and the consequent lead increases since development of the PSXDigital Application.
What we found with the PSXDigital website when we combined it with the CRM is that we're able to get ahold of and contact - and when I say contact, I mean we're able to talk to the customer on the phone, we're sending them a text message or we're emailing back and forth with them and having a two-way conversation - 99% of the time in less than a minute from the time that they submitted the lead. That's really increased our engagement rate and our closing rate has gone up significantly on our website leads.
It allowed our salespeople to really focus on high-value touches and the system really, in the background, is taking care of all the low-value stuff. So it really allowed us to focus on what was most important and that was being in front of a customer. 
One of the really powerful things in the system is that it allows us to manage our inventory based on facts, based on what our store has done with it historically, not based on what Kelly Blue Book says it's doing in the other markets or what an ADA's doing in other markets. So when we take a trade-in now at our store, we take that trade-in based on facts, not based on the manager's emotion at the time of the trade. (It has) increased our turn, increased our gross profit, our used inventory significantly.
Request A Demo - Header Mobile
Just tell us a bit about your dealership, and we'll tell you a lot more about us!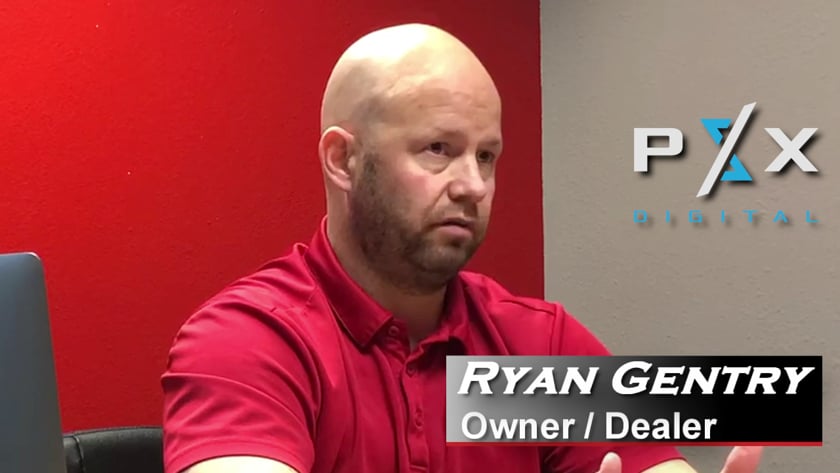 Daniel Vartanian
General Manager - Glendale Harley Davidson®
Daniel Vartanian, General Manager of Glendale Harley-Davidson®, discusses the reasons behind their decision to implement the PSX Digital system, as well as the results they are already seeing.
One of the best selling points of the (PSXDigital CXMAi) platform was that it's built specifically for the Powersports industry. It wasn't something that was for automotive that we're adapting to use for motorcycle sales. 
The biggest impact PSX had for the sales associates that they were able to stay on top of all the tasks they needed to do daily. It kept them organized and it allowed them to ensure that they captured customer data in a timely manner.
On the manager side of it, the system allowed our sales managers to go to one report to ensure that we were hitting what we needed.
I think one of the most interesting things about PSX and why somebody needs to really look into it to make their store better is because of its advanced technology. It's not your dad's traditional CRM; it's using today's latest technology and the benefits of Ai. Bringing it into your dealership makes you stronger and puts you ahead of your competition.
Request A Demo - Header Mobile
Just tell us a bit about your dealership, and we'll tell you a lot more about us!